Three-year-old Cadence Aurilio pauses in front of the Silent Drill Platoon to recite the pledge of allegience after seeing the color guard march by March 5.

After the performance, Cadence, whose father deployed in late January, proudly told people her daddy is in "Kuwait on a tank, fighting pirates."

Photo by: Sgt. Jennie Haskamp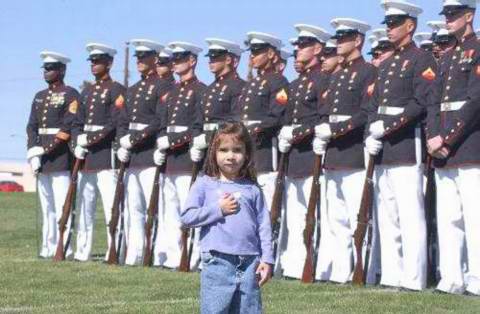 Godspeed to Daddy, Sweetheart!